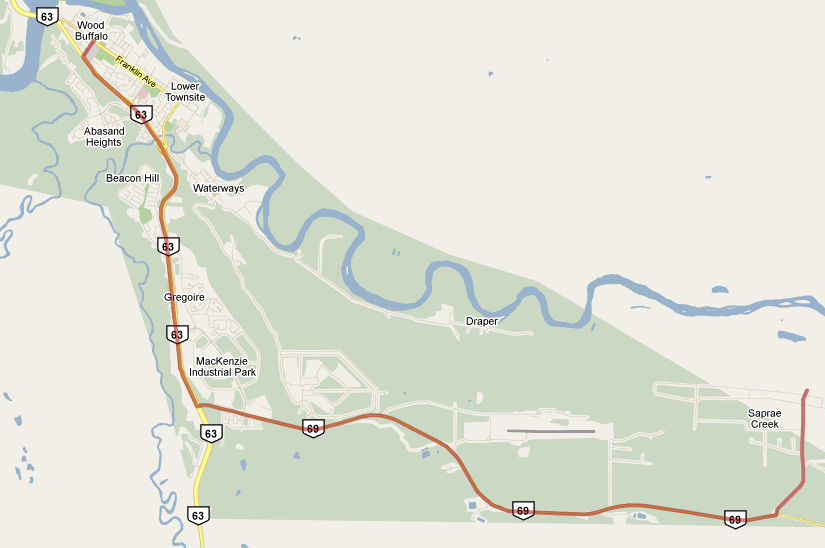 Driving Directions:
(From Fort McMurray) – Follow Hwy. 63 south to Hwy. 69. Follow Highway 69 past the airport turn off (12 km) towards Saprae Creek.
Turn left onto Spruce Valley Road (towards Saprae Creek Estates).
Follow Spruce Valley drive for approximately 3km. Vista Ridge is located at the end of the road.
Bus Information:
Diversified operates return bus transportation on Saturdays, Sundays and holidays from Fort McMurray to Vista Ridge throughout the winter ski season. The cost is $3 each way and should be paid in exact change. You can catch the bus at one of the following pickup points:
8:45 AM St. Martha's School
9:00 AM Casman Centre
9:15 AM Downtown Safeway
9:30 AM Quality Inn
The return bus departs Vista Ridge at 4:00 PM sharp. Purchase your return bus tickets before 2:00 PM from the Vista Ridge office.